Party Rentals by Big Lou's
Looking for party rentals in Tampa Bay Area, Florida? Welcome to Big Lou's Bouncies!
We are a family that owns an inflatable and rental service with commitment to providing quality and affordable rentals. We serve families and communities residing in Tampa Bay Area, as well as in all the neighboring areas.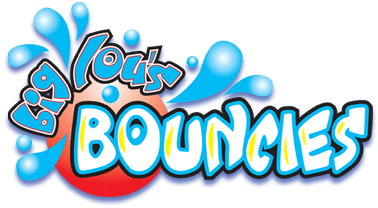 When you choose rentals By Big Lou's, you are choosing quality rentals at affordable prices. You also choose partners who are willing to work with you. As a result, this ensures that your event is successful. Our business is built on customer satisfaction and as such, you can always expect excellent services, quality and clean units. At rentals by Big Lou's, we know that our customers keep coming back to us not because of a fancy website; but rather, because we give them the confidence to do so.
We have a variety of attractions, rentals, amusements, bounce houses, water slides, and extras including concession machines, generators, entertainers, face painters, and many others. Please check our website to see all our rentals. At rentals by Big Lou's, we have something for all our customers. If you see something you like, do make a reservation. If you don't, please call us and we will be happy to be of services.
We also have tents, chairs, and tables for rent and they can be rented out together or separately depending on the needs of a customer. Our chairs and tables can also be used outdoors or indoors and are great for all kinds of events. So whether you have a back to school , a bridal , a church , a family gathering or a baby shower, rentals by Big Lou's is the place to go to. Check our website to see our chairs, tents and tables; both kids' and adults'.
Where party rentals come in place for you
If you rent party rentals by Big Lou's, you can be sure that we will deliver clean and very well maintained units to your event. We will also help you set them up way before your guests arrive. Furthermore, will also be on hand to disassemble and collect them at the end of your event. We know that you have enough on your hands as it is and you can leave all this to us and we will do everything within our power to ensure that everything is in order and that your is as successful and as memorable as possible.
If you are ever in need of rentals in Tampa Bay Area, Florida, rentals by Big Lou's is the place to go to. We promise to give you a reason come back for more and the confidence to refer us to friends, family, and colleagues without any reservations. We are always looking for ways to serve our customers better because we know that they deserve the best.
To get a quote on any rentals by Big Lou's; give us a call today at 813-404-6744 and we will be happy to be of help. If you have any other questions or suggestions, feel free to call us at the same number; we will be happy to hear from you and we will do our best to answer them.