Back to School Party
Holidays are just too short! Summer Holidays anyway. One minute you're busy with summer, and then the holiday is just gone, kids back in school. Families experience the end of summer firsthand as kids go back to school. But know what the best way to get the kids excited about going back to school after the holidays? An amazing back to school party!!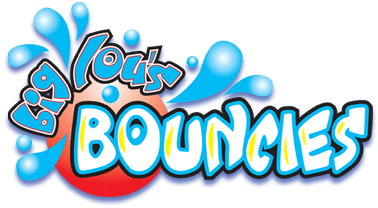 Back to school parties have become very popular. Many families, parents, churches, block clubs, and other social groups are throwing parties. This is done during this time (late August through early September) to help kids get excitement for the new term.
At big Lou's Bouncies, we love to party and we love to plan parties. Contact us today so we can help you throw the best kids back to school party ever; one that will motivate your kids and set a fun and exciting tone to the beginning of the new school term.
We have many back to school party ideas and all the entertainment you will need to help your children get ready for another successful year of fun and learning. From bounce houses, water slides, combos, and party extras including exciting interactive games, concession machines, obstacle courses, and many more fun activities. Please check our website to see all the fun party rentals we have available for rent. We also have beautiful tents, and heavy duty chairs, and tables for rent.
Back to School Party ideas
Kids love bounce houses and waterslides. Renting for a back to school party will definitely add a lot of fun and pomp to the party. Even the shyest of kids will interact and socialize during this fun environment. Of course, concession machines, obstacle courses, face painting, clowns, and such other party extras will add more fun to the party and kids will have a fun and memorable back to school party!
Planning a large back to school party and want to incorporate interactives with maximum input? We have attractions like dual lane obstacle input and the 28 foot tall Rockwall which is actually the largest in central Florida). These are perfect for groups like church, school or block clubs. If you are interested, do let us know and we will help you plan the best interactives suitable to the ages of the attendees in your group. Ooh and we have attendants for such excursions, so you can be sure that your kids are in good hands.
If you would like an event planner to help you plan the best back to school party for your kids, Big Lou's Bouncies is here for you. If you would like to rent our party rentals, party extras, or inflatables for your back to school party instead, we are also here for you.
To get a quote, call us today at 813-404-6744 and we will be happy to be of help. If you have any other questions or suggestions, feel free to call us at the same number; we will be happy to hear from you and we will do our best to answer them.

If you are looking for back to school party ideas in Austin TX, check out these Austin bounce house rentals.